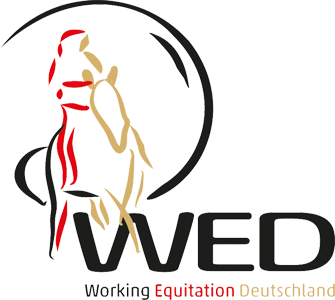 Working Equitation combines all former European ways of work riding and cattle work. It was traditional in Portugal, Spain, France and Italy to work livestock with horses. The herdsmen wanted a supple and reliable horse for their daily work. It was normal for the horses to be challenged with new tasks regularly and to stay calm while working the cattle.
To prevent these skills of horse and rider going under in our modern times, the sport of Working Equitation was developed.
The "Working Equitation Deutschland e. V." (WED) is the official association in Germany recognised by WAWE. The WED sets the rules for Working Equitation, is responsible for the schooling of judges, it educates trainer for Working Equitation and supports organizers of events and competitions.
For more information and the set of rules, here the link to WED (Working Equitation Deutschland)
Training is very diversified. The horses get challenged mentally. Many horses begin to realise a sense in the requested tasks and get very motivated. A good connection between horse and rider begins…